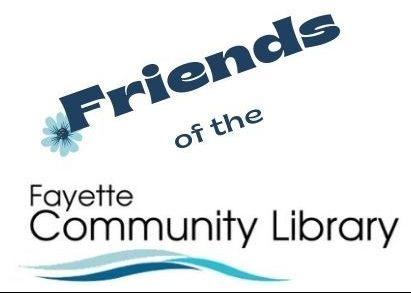 Our Mission: "Promote the use of library services and supplement the Library's budget"
---
Who are the Friends of the Library?
The Friends of the Library (Friends) was created in January of 2005 to enlist community members to support the library through fund-raising events and other activities, and to promote the services and programs of the library throughout our local and surrounding communities.
The Friends have given support and encouragement from the very beginning of the organization, helping the Library to improve its services and advance its mission. Through the shared efforts, the library continues to be an outstanding community resource.
Goals
Advocate for the library within the community
Raise funds for programs, materials, improvements and equipment, supplementing the Library's budget
Support volunteerism on behalf of the Library
Accept and account for donated materials, gifts, and funds
Meetings
The Friends Board meets regularly on the second Tuesday of the month at 5:15 p.m. in the Fayette Community Room, unless otherwise noted. Regular members and the public are invited to attend.
An annual membership meeting is also held once a year. Everyone is invited to learn about the Friends, their impact on the library and community, and what you can do to help support the library. The next annual meeting for 2021 is August 10, 2021 at 6:30 p.m. in the Fayette Community Room.
Yearly Activities
Annual General Meeting (every August)
Friends Board - consists of 7 members and meets 6-8 times per year
Organize at least 2 major fund-raisers
Support and assist with National Library Week and other Library events
Support and assist with projects as needed
Come in and enjoy the Library!